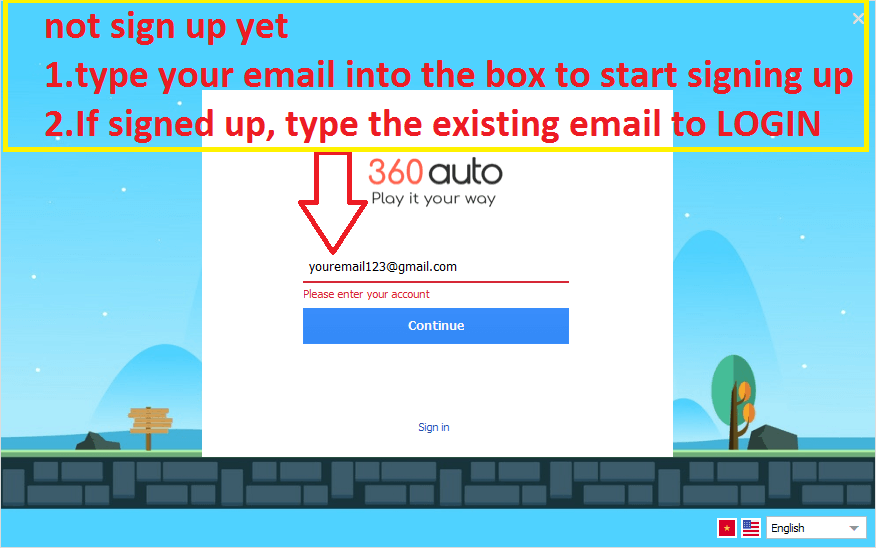 3 easy steps to Sign up and Start Using 360auto app
Download 360auto pack:
360auto is a legal gaming ware for the purpose of assisting players to complete over-and-over-again game-play tasks. Bring you more precious time for real life, of course, your 'virtual amusement' is on standard in comparison with other players!

Extract into a separate folder
-> run 360Auto.exe ( run as administrator )
here is the main User interface of 360auto app
you can choose the languages from the right bottom corner

SIGN UP OR LOGIN (if existed):
The same box for registering and signing in
Case 1: if you are new to 360auto
just type your email and enter -> next box requires the password you want to sign up
Case 2: you are our existing customers
just type the email and the password you had registered before and start to use 360auto app
after logged in
you can manage your account on the right top corner
and choose which products you want to use (on the list)
some of the products require VIP purchase to use
you can check the VIP time at the link below:
https://vip.360auto.vn/en/keylisting

how to become a VIP?

Have fun!